You might feel discouraged about your dating life and are ready for your soulmate.
Maybe you're struggling to find someone, or maybe the relationships you've had aren't right. You know there's someone out there for you, but you don't know how to attract your soulmate.
My name is Catherine, and I'm a manifestation coach who successfully attracted my soulmate. I'm sharing my top seven tips on how to attract your soulmate into your life so you can experience the fulfilling love and life that I do.
Tips on how to attract a soulmate
Get crystal clear on what you want in a soulmate
We complain about dating because it's hard!
But instead of focusing on what you don't want, get clear on what you do want in a partner. Where our focus goes, our energy flows. If we focus on what we don't want, we'll attract more of what we don't want.
Do the inner work first
Here is an uncomfortable truth: we attract who we are—not what we want. If we aren't the type of person we want in a soulmate, then we will struggle to attract the soulmate of our dreams.
When I was dating, I attracted highly successful, handsome, driven, but emotionally unavailable and flaky men. Our chemistry wasn't enough to keep them around, and they would go on with grander plans that didn't include me
After doing the inner work, I realized that I was emotionally unavailable too. I was flaky. I was driven and successful, and deep down, I wasn't ready for a relationship.
Attracting your soulmate into your life requires emotional healing. Understand what's holding you back and heal.
Learn to love yourself first to attract your soulmate
According to the law of attraction, we attract what we are vibrationally in resonance with.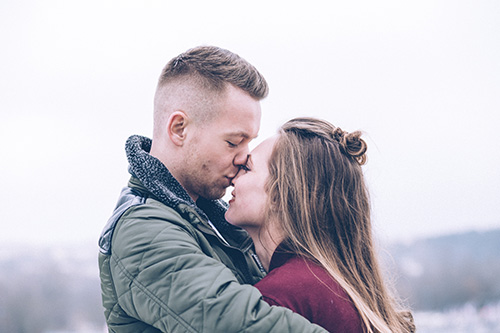 If we don't fully love ourselves most of the time, how can we expect to attract a soulmate who loves us completely?
Again, this requires deep work. And note that self-love is different than self-care.
Self-care is the practice of showing yourself that you deserve to be treated well. This can include activities like getting a massage, exercising, meditating, eating well, taking a bath, and more.
Self-love, on the other hand, includes things like:
Speaking kindly to yourself
Taking space and time to rest and heal
Forgiving yourself and others
Committing to your purpose in life
Walking away from what no longer serves you
Putting your own needs ahead of others
And more.
Love yourself deeply and wholly. You'll attract a soulmate who loves you in the same way.
Embody the person you want to attract
Manifestation works in this order: be, do, have. You have to become the very thing you want to attract by embodying the very essence of it.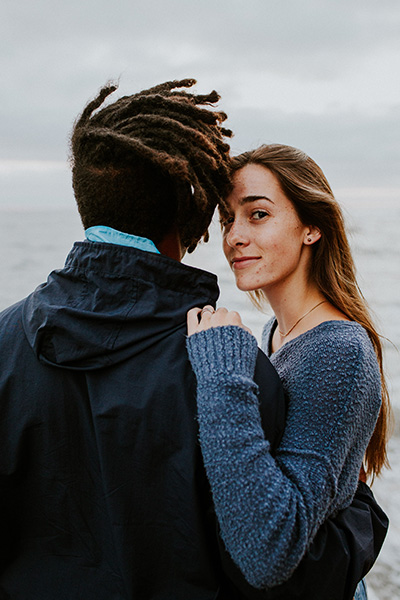 Becoming doesn't mean forcing yourself to become something else physically. Instead, we embody the energy that we want to attract. Thoughts, feeling, beliefs, and our physicality is all energy.
But what exactly is embodiment?
Embodiment is to be in integrity with your deepest desires. Integrity in manifestation is believing it even if you can't see it with your basic senses. It also means practicing embodiment even when no one is looking.
For example:
Do you want a fit and healthy partner? You should be fit and healthy.
Do you want a faithful partner? You should be faithful and not pursue married people.
Do you want a spontaneous soulmate? Be spontaneous.
Do you want an adventurous soulmate? Take a solo adventure yourself.
Be, do, have.
Create space for your soulmate
I once had a client who said they were ready to attract their soulmate. I asked them about their living arrangements, and they said that they were sleeping in a single bed to save space. True, my client made space for themself, but my client inadvertently made zero space for their soulmate!
Creating space in your physical environment sends a clear signal to the universe that you're ready to welcome your soulmate.
But creating space in your mind is equally as important—intuition and creation flow in the present moment. When we spend too much time thinking about the past or future, we cut ourselves off from this energy.
When I was ready to welcome my soulmate partner into my life, I was still dating someone on a casual basis whom I'd been dating on and off for around 12 months. I was intuitively guided to let him go, even though I'd not yet met my soulmate. It wasn't an easy decision, but it felt right, and within six weeks of me doing that, my soulmate arrived!
You are carrying limiting beliefs in love
We all have a relationship history. This history includes friends, family, and romantic partners, and it permeates our relationships with others in the future.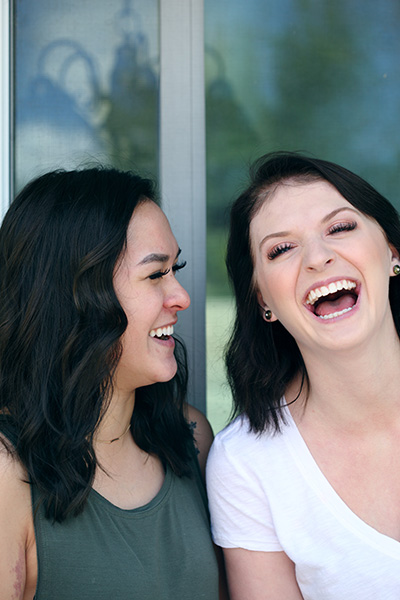 When we experience something traumatic or difficult, our brain forms subconscious beliefs. Even if we're not aware of these beliefs, they drive our behavior in relationships. These beliefs cause us to become triggered when a partner or potential behaves in a certain way. For example, you may have a history of being ignored by your partner. If a new partner doesn't respond to your texts, for example, you may become triggered.
When we're triggered, we act out in less than desirable ways. We feel ill. We become upset. We turn to old habits that make us feel worse. Being triggered also keeps us in a low emotional state. According to the law of attraction, this low vibration of energy limits us, keeping us destined to attract more of the same experience.
Awareness is the key to breaking the cycle. Once we are aware of what triggers us, we become empowered to react differently and choose a different path in every moment of our relationships.
Learn to surrender to the outcome
To attract your soulmate, let go of expectations.
At this point, that probably sounds counterintuitive. You should have high expectations, and you need to be crystal clear on what you want, right? But don't confuse expectations with standards—they are not the same thing!
Expectations create resistance. When you have specific expectations of your soulmate, you create a specific fantasy that only you know about. Chances are, that soulmate doesn't exist anywhere except in your head.
For example, meeting someone who drives a specific car, owns a specific home, doesn't have children, has a certain eye colour, likes certain foods, and is built a certain way is slim.
Instead, aim for the essence of a person—the qualities of a person and their values.
It's okay to have hard limits. Maybe you don't want to be with a smoker. But on the other hand, who knows—maybe your soulmate currently smokes, and they give it up when they meet you?
Be open to all possibilities.
Learn how to attract your soulmate with manifestation coaching
Manifesting a soulmate worked for me, and it can work for you.
I offer one-on-one coaching and courses all about attracting your soulmate. Please contact me to schedule a complimentary consultation.